The Chrysler Letter Series Cars
The glory years for the high performance automobile has to be the years after WWII. In Europe, the great marques emerged- Ferrari, Porsche, Jaguar, Mercedes, Maserati, and Aston-Martin. In America something different was brewing. The muscle car was born from the war between the big three for the performance car market. This market can be traced back to the Chrysler letter series cars. In the mid 1950's, while GM was busy working on the Corvette and Ford on the Thunderbird, Chrysler went a different route. The 300 was based on a two door sedan but was the fastest and most powerful American car for several years running.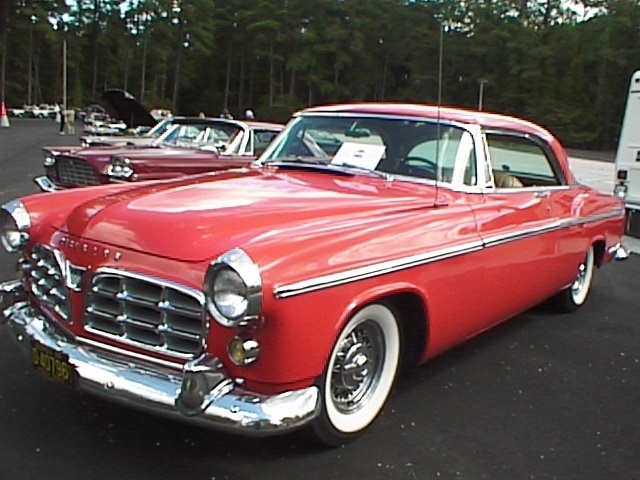 The C-300 was introduced in 1955 and was the first muscle car. It featured a high performance Hemi V-8 with solid lifters and two 4 barrel carburetors generating 300 horsepower, hence its name. These cars were successfully raced in NASCAR, USAC, and numerous international rallies.
The mark continued to grow year after year.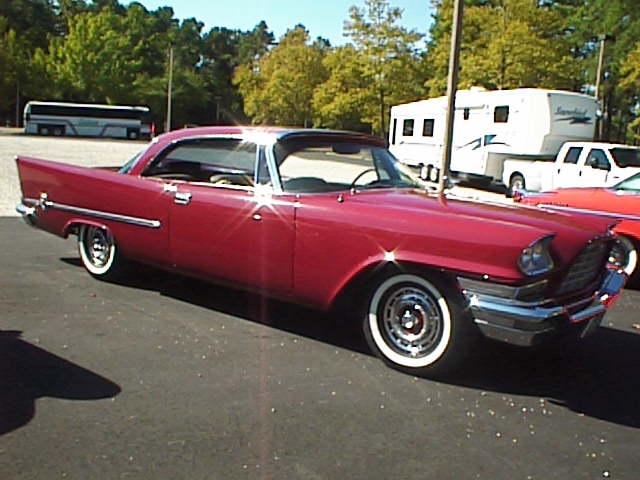 In 1957, the corporate styling went to Fins under the direction of VP of Styling, Virgil Exner. The 300C represents the cleanest of the fin designs with a strikingly fluid blending of fins with straight panels of sheet metal. Available horsepower was up to 390. Racing and commercial successes continued for the 300 series.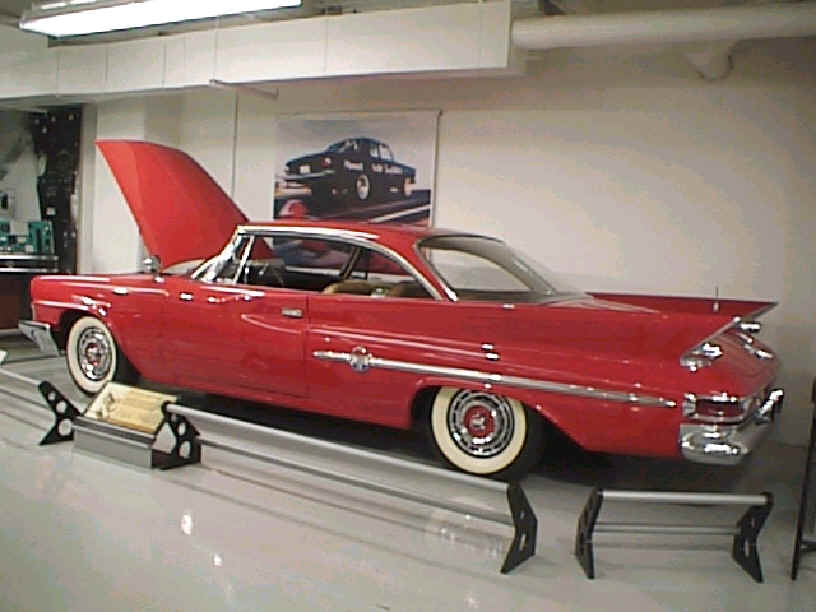 The final year for the fin styling was 1961. The 1961 Chrysler 300G featured some of the most dynamic fins of the era. This beautiful example was found in the Walter P. Chrysler Museum in Auburn Hills, Michigan now RIP.
The heart of the letter series cars is the engine. Initially the 300 was conceived as a show case for Chrysler's new "Hemi" engine, an overhead valve V-8. Starting in model year 1959, a new "Wedge" engine displacing 413 cu. in. was specified. To enhance horsepower, cross ram intake manifolds and solid valve lifters graced the 300 letter cars through 1962.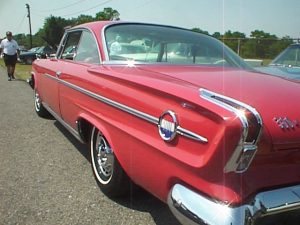 Tailfins were the defining styling elements of the 300 letter cars until 1962, when a corporate mandate and new head of design chopped them off.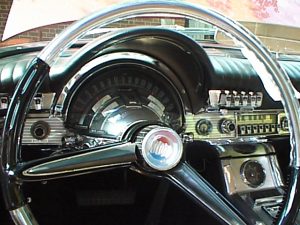 300 letter series cars had modern unique interior designs. Here is the domed instrument panel and push button transmission (upper dash-LH) of the 1960 300F.
THE CHRYSLER 300 LETTER SERIES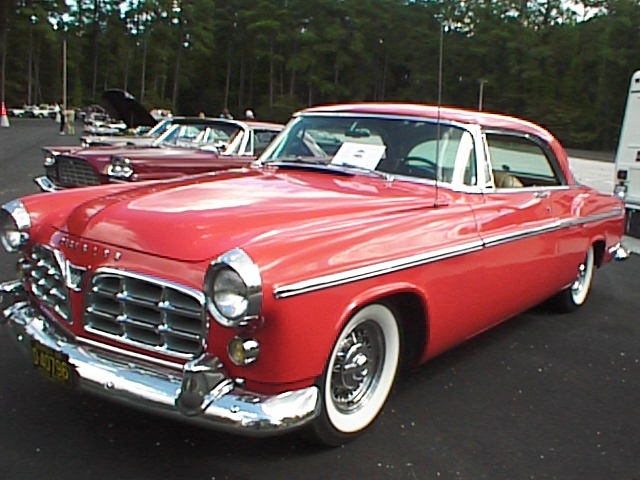 1955 C-300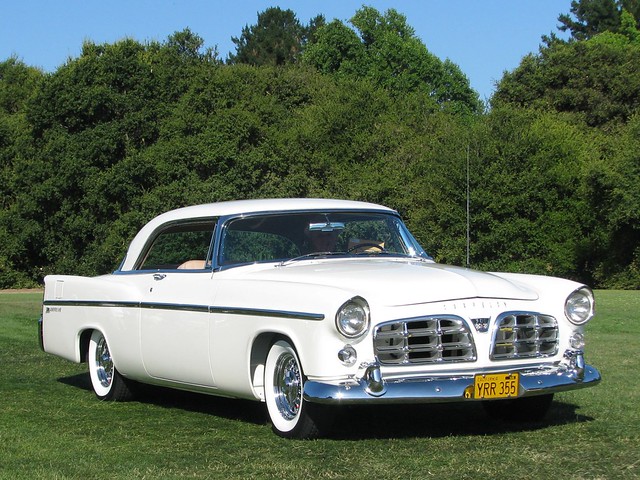 1956 300B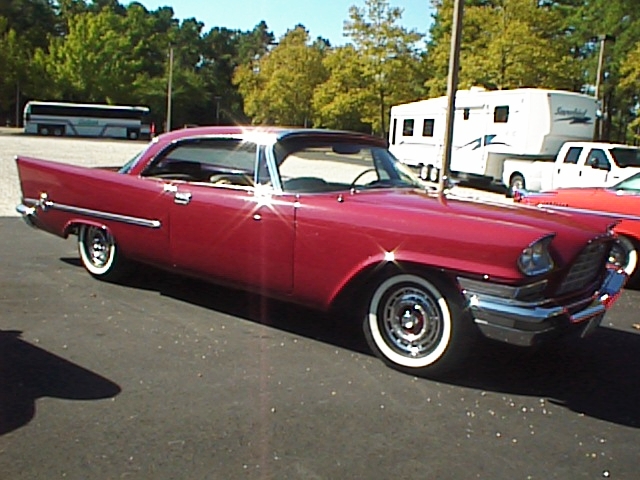 1957 300C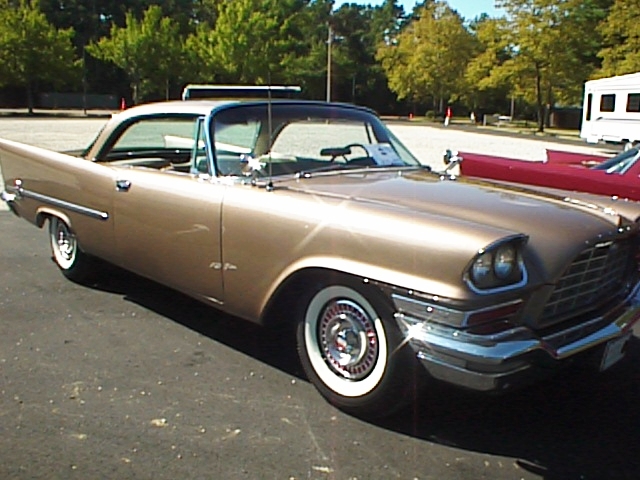 1958 300D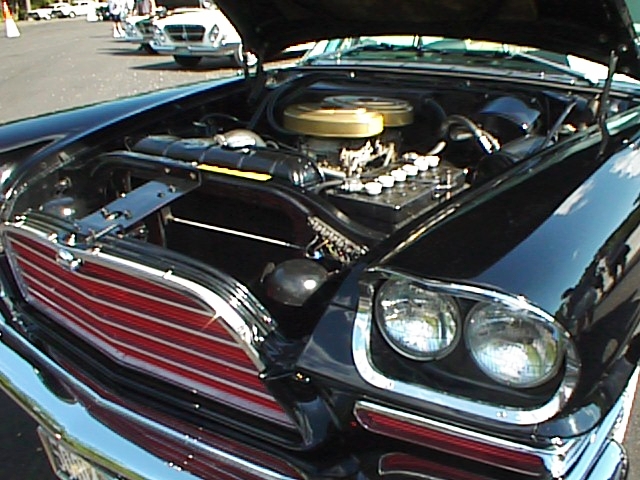 1960 300E
1960 300F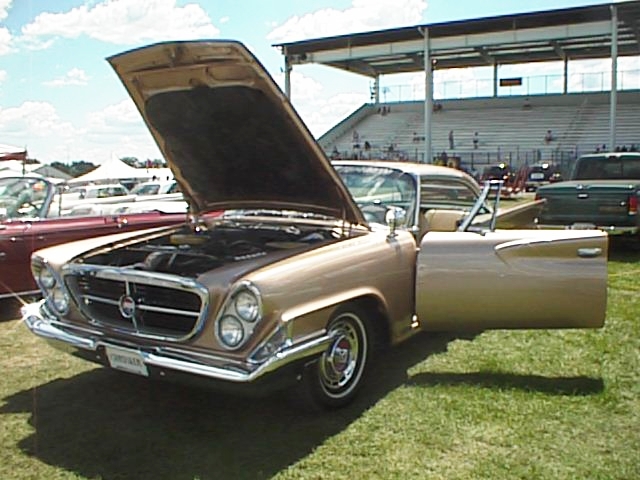 1961 300G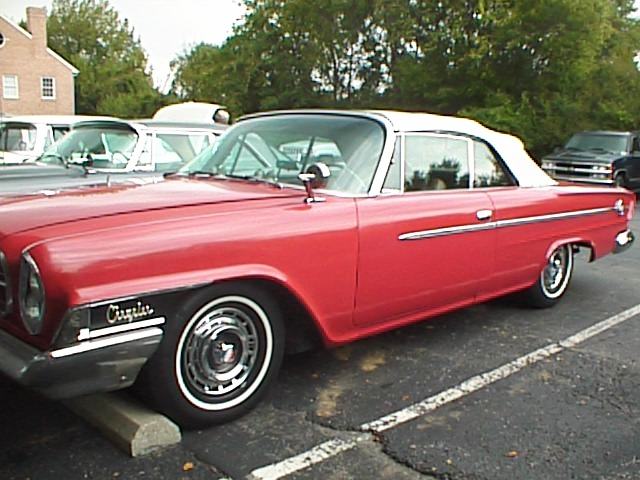 1962 300H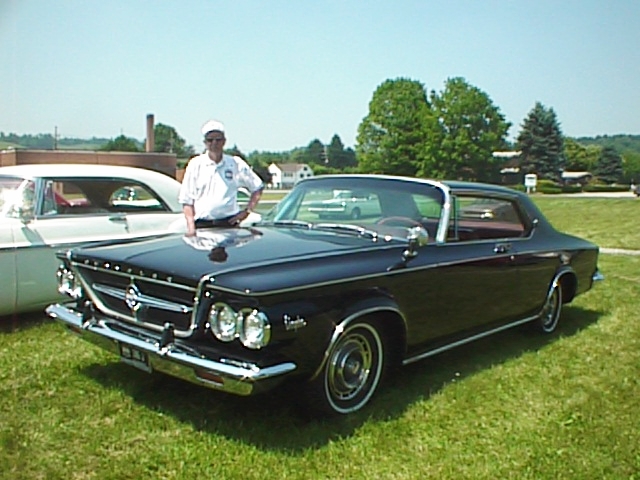 1963 300J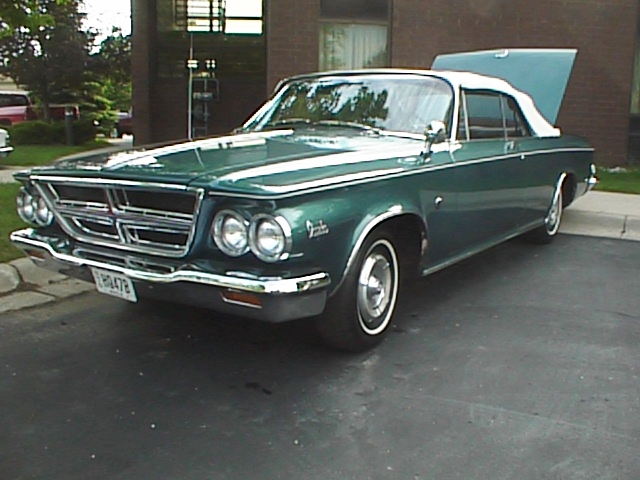 1964 300K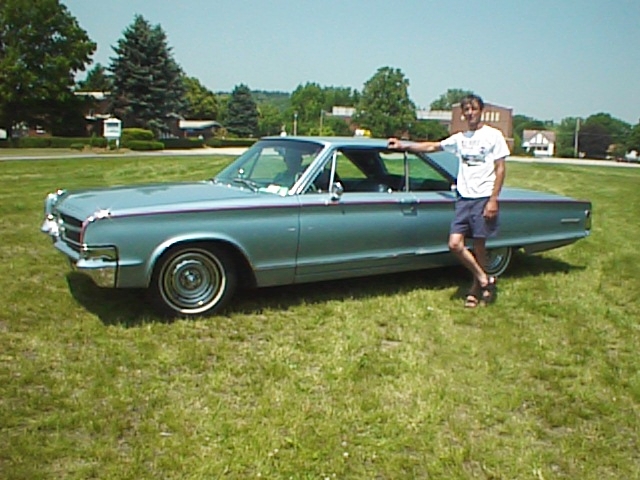 1965 300L
The international club for letter series enthusiasts:
http://www.chrysler300club.com/